The Secret Life of Forms
Erin Stump Projects, Toronto
April 26 - May 25, 2019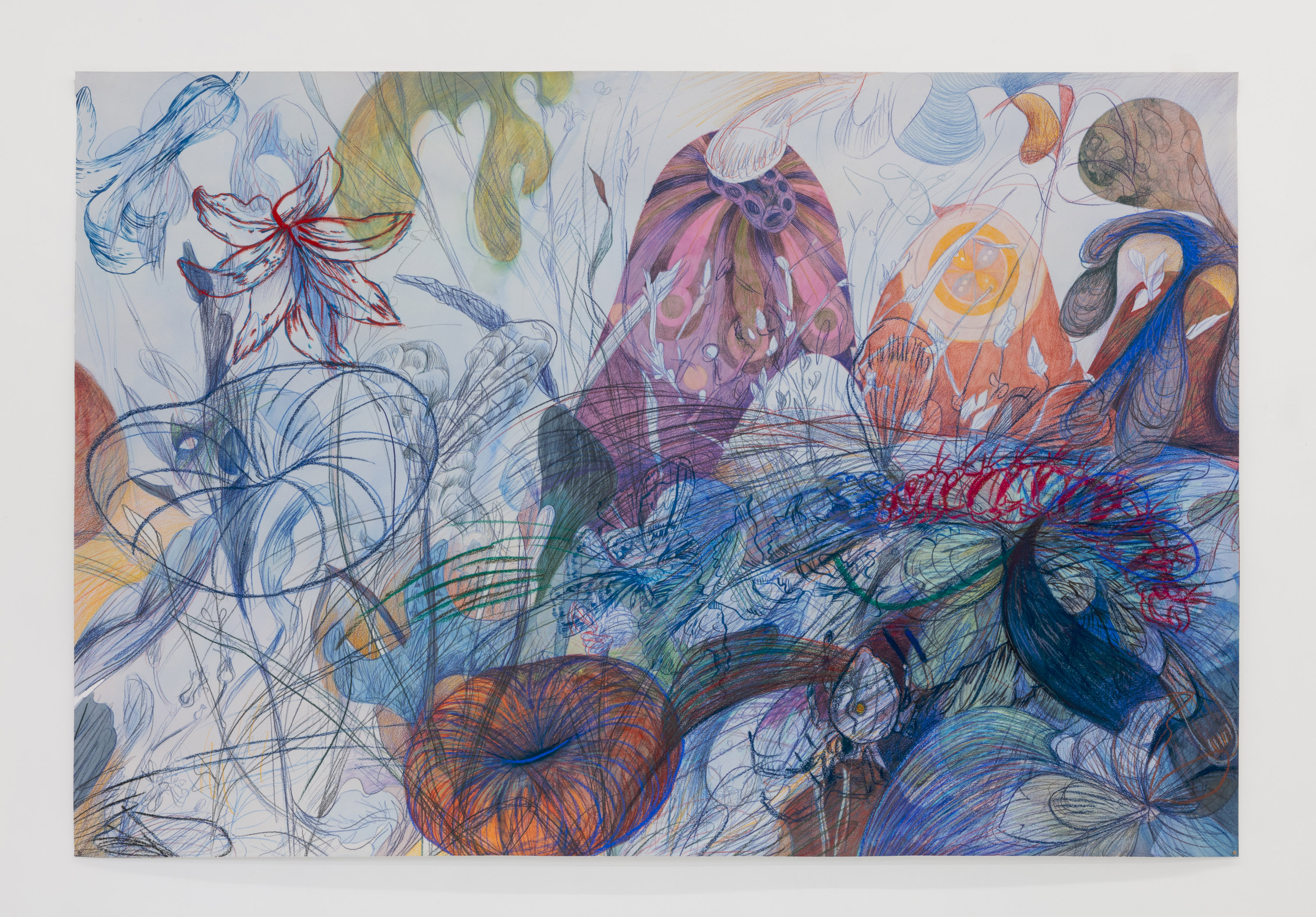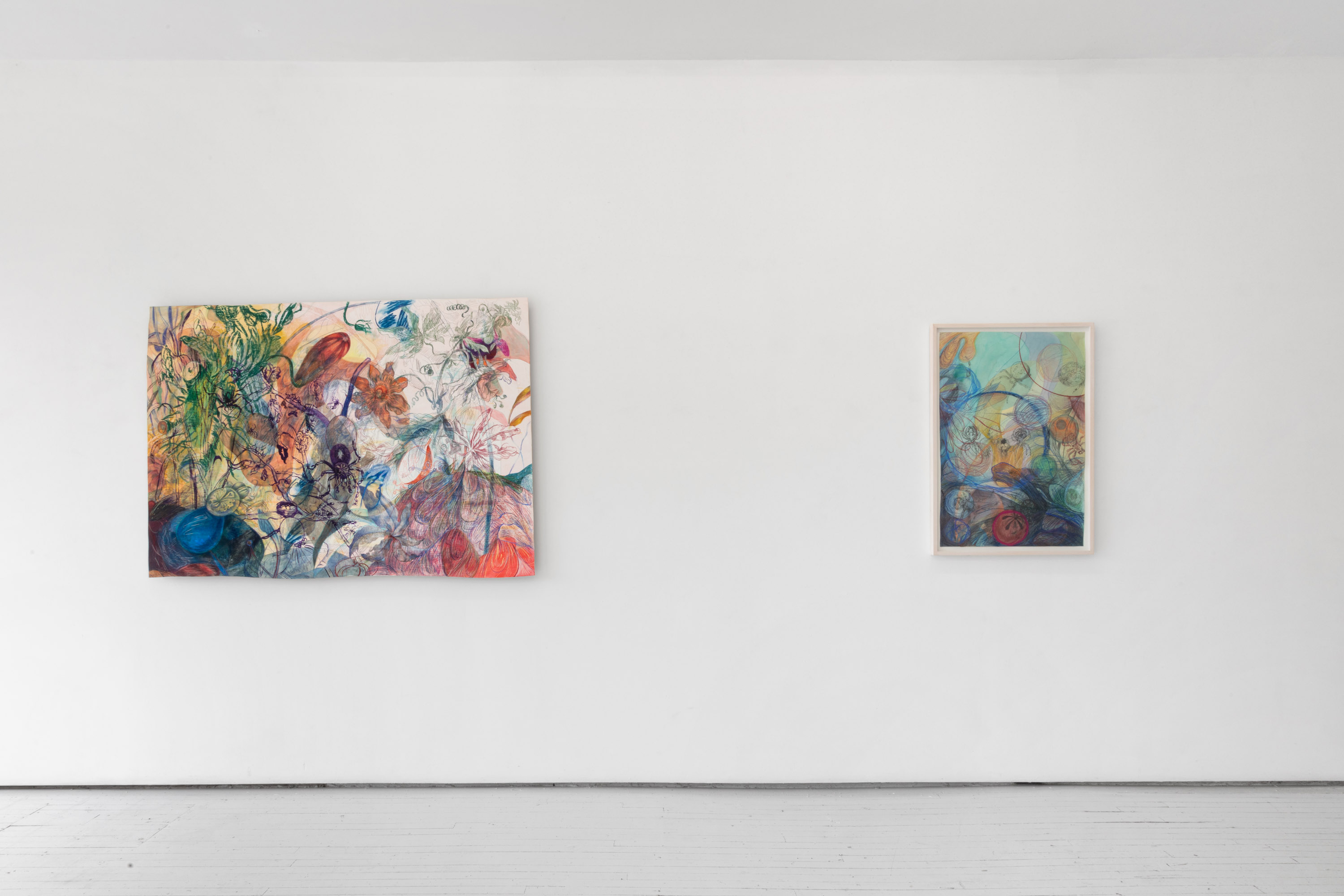 "Tentacularity is about life lived along lines — and such a wealth of lines — not at points, not in spheres"
(Donna Haraway, 'Tentacular Thinking: Anthropocene, Capitalocene, Chthulucene')

Who can claim to see, from a body or a place, anything besides a tangled thicket? Among trees, shifting wind and light diffract into patterns, which reveal new dimensions of moss and critter, colour and texture. In 'The Secret Life of Forms', a mesh of pigments and lines reframe the 'natural', casting light on Sarah Davidson's various references. Sinuous lines link to Hilma af Klint, Maria Sibylla Merian, or Ernst Haeckel - through a sieve of observation and projection. Weaving of this kind is not the disembodied view of a transcendentalist; the dizzying effect of roaming perspective is a spidery thought. Sticky webs fold and cling as spiders weave meanings in the changing light and the wind between branches.